ABOUT THE GET DOWN
At The Get Down, we get funky, we get loose, and most importantly, we get down! We are home to freestylers and street dancers alike with a focus on hip hop, funk and Latin street styles. Every dance style taught at our studio is a style that owners, Ceech, Brian & Jeannette all love to dance. With the hopes to make a positive impact in the community by sharing our passion for dance and by keeping the social dance scene alive, our aim is to nurture the inner dancer and to provide a safe space where individuals can build and grow their artistic expression.
Ceech Hsu - Born in Taiwan, Ceech moved with his family to the Bay Area in 1982. Like most kids, Michael Jackson was his idol. He would try to backslide (aka Moonwalk) all over the kitchen floor. In high school, he learned a few hip hop moves such as the running man and the roger rabbit. Those moves were enough to get by at high school dances, but he had always wanted to dance better especially since the cool kids at school were the ones who could dance.

Ceech graduated from Lynnbrook High School, San Jose, California. 4 years later, he received his Electrical Engineering and Computer Science degree from University of California at Berkeley. Today, he has a Master's degree in Kinesiology.

After 3 years as a full time hardware engineer for Nortel, and 3 years as a software engineer at GO.com, his mentor told him, "To see where you are in 5 years, take a good look at the people around you that have been here for 5 years. Chances are, your lifestyle will be similar to theirs." What great advice it was! It was enough motivation for Ceech to pursue something that he felt was much more attractive, dance.

It has been about 20 years since Ceech decided to take on dancing full-time. He is very thankful and fortunate to have had great teachers and mentors surround him - the late Gary Kendell of the original Jabbawockeez and Mindtricks and legendary Skeeter Rabbit and Pop'in Pete of the Electric Boogaloo.
Everyday, he hopes that he can be the same inspiration for others.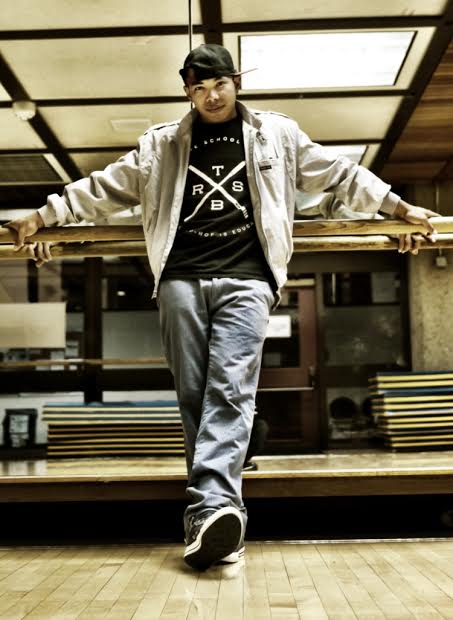 Brian Rapaido - Brian was born in San Diego, California, and moved to the Bay Area at the age of 6. He began dancing in garages with other neighborhood kids in the early 1990's. His first performance on stage was at a talent show in 1990 where he and his friends danced a hip hop routine; and from that experience, Brian realized he had a strong passion for dance.
After graduating Milpitas High School in 2000, Brian joined the U.S. Army and was stationed on the east coast. There, he was introduced to other dance styles, such as "Stepping" and many Latin dance styles. In 2006, Brian moved back to San Diego and started teaching for a studio directed by world renowned salsa dancers, Angel and Tulane Rivera. With their expertise in Latin and Afro-Cuban movement, Brian saw the heavy influence of Latin and Afro-Cuban movements in the more modern hip hop dances.
As Brian learned about the history and culture of certain dance styles through his travels and experience as a dance instructor, his love for dance continued to grow. Brian and his dance partner, Jeannette, started their own studio in Puerto Vallarta, Mexico, where they taught hip hop and Latin dances. While in Mexico, they had the opportunity to dance on stage with famous Latin musicians and travel the Caribbean Islands dancing on cruise ships.
In 2009, Brian moved back to the Bay Area and joined DS Players, directed by Hip Hop Battlefest Hall of Famer, Ceech Hsu. The DS Players is a funk styles hip hop family that has placed first in hip hop events, such as Body Rock and All The Way Live. Brian has also performed in music videos with the Limousines and in independent films as a salsa dancer.
Brian loves to teach as well as take classes. He believes that even as a teacher, he also must always be a student. Brian loves to share his passion for dance and spread the knowledge that he has learned to his students.
Jeannette Rapaido - Born in San Francisco, CA, Jeannette grew up listening to R&B, hip hop and 90's music. She, like everyone else, watched music videos and tried to dance like Michael Jackson, Aaliyah and Janet. It wasn't until college where dance hit her hard. Her brother dragged her along to salsa classes, and in 2003, she attended her very first Salsa Congress in Los Angeles. It was then that she fell in love with the culture, the music and the dance.
At the time, she attended San Diego State University, and found salsa classes at The Arc, Hot Monkey Love and at A Time to Dance. She started dancing 7 nights a week and any chance she could get. It was from social dancing that she learned the most - connection, communication, lead and follow, the music. For formal training, she trained with Angel and Tulane Rivera and danced for the likes of Alma Latina Tijuana, directed by Sergio Jasso and Gaby Equiz and the Salsa Divas, directed by Laura (Mendoza) Loaza. With those dance teams, she performed in New York, in the Bahamas and all over San Diego.
In 2007, she moved to Puerto Vallarta, Mexico with her now husband, Brian, and opened their very first dance studio. There, they taught both hip hop and Latin dances, danced at clubs and performed around the Malecon. Upon returning to the States in 2009, Jeannette joined Ceech Hsu's DS Players, a funk styles dance group that has won 1st place at competitions such as All The Way Live and Bottlerock. As a DS Player, Jeannette has added locking, popping, house, strutting and, her favorite, waacking, to her repertoire.
Now that Jeannette, Brian and Ceech have opened The Get Down, it is only natural that they focus on the dance styles that they love the most - hip hop and Latin dancing.